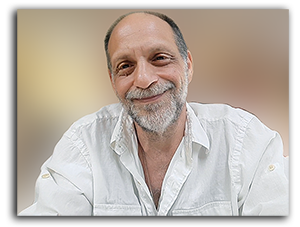 Dave is a freelancer, consultant, and expert in computers, programming, and Information Technology (IT).  Since the 1980's, Dave has contributed key innovations and leading edge design systems to the industries he worked for.
During his time at Flight Data, Inc., Dave programmed Flight Planning and Weather access systems for Private and Commercial Aviation.  Kiosks with these systems were made available nationwide serving over 100 FBO's and pilots trained on them at Flight Safety Schools around the country!
The technologies he helped create expanded to three first-of-it's-kind desktop software products called Flight Planner, DUAT/Plus, and PC Weatherman.  Flight Planner software was the first software product to be sold through Sporty's Pilot Shop .. a premier source of aviation goods available though nationwide catalog sales.
He was a vendor and representative at many well known aviation conventions such as NBAA, AOPA as well as other smaller venues.  He even setup the first website for FLYING Magazine!
Later in his career, Dave pioneered Airline Security systems after 9-11, creating online systems for TSA Security assisting Commercial Air Carriers and Airports to comply with new TSA Security regulations.  The system, created by Dave, was the first successfully certified system and the first to actually be used in production with commercial air flights.
To compliment the Airline Security aspects of commercial aviation, Dave also created a complete online Airline Reservation system that connected to all the GDS systems (Worldspan, Amadeus, Sabre, Galileo) and was completely e-Ticketing enabled.  He developed the communications gateways between the GDS's and all the subsystems involved with Type-A and Type-B communications (over TCP/IP), as well as created Departure Control Systems (Check-In) and interfaces to existing DCS's that were used at various airports around the world. 
Of course, Dave also developed the web-based front end booking system and engine that also provided ways for finding appropriate connecting flights with other airlines expanding the reach and destinations for travelers.
From the back-end administrative side, innovative web-based systems were created to manage fares, availability, and automatically target sales goals for individual and combined city-pair flight sales.  Systems were created that combined dissimilar sales concepts used commonly by Commercial Charter Operators to work seamlessly with the Industry Standard Airline Reservation Systems and IATA.
Dave also spent several years helping grow and expand a Worker's Comp Insurance company in Pennsylvania where he designed systems to eliminate paper-based systems and give real-time access to records throughout the company, as well as bring these technologies to web-based systems.