Your Portal to Infinite Intelligence
Web Development Projects:
The Infinite Intelligence Stream is a collective collaboration of all frequencies of information and as we tap into more and more of this our highest joy is to share this information in the ways of our highest excitement!
These donation-based projects have been inspired by tapping into the Infinite Intelligence stream and allowing my imagination to guide me toward creating resources that "others" must be interested in.  For if there is an idea of creativity, that means there must be recipients waiting to share in the manifestation of that creativity.  
So, in following my HIGHEST JOY and EXCITEMENT, and sharing my GIFTS and ABILITIES, I have created these projects, with more and more to come as synchronicities present themselves!
If you would like to support these projects in whatever way you are guided, please do not hesitate to share in the abundance!
In Love and Gratitude,
– Dave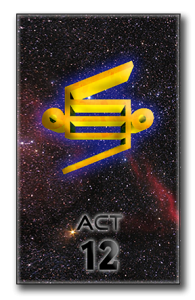 The Sacred Circuits Project gives everyone a simple and easy way to display the Sacred Circuit Glyphs on your OWN website!

GUTE-URLS
Wordpress is loading infos from OpenContactTV
Please wait for API server guteurls.de to collect data from
OpenContactTV.com