1971 Olds 442  Pro Touring Build
Thornton OAI W25 Hood
W31 Rear Spoiler
New Fenders
New Chrome Bumpers
455 cu in complete custom built engine 0.30 over:
Fully Balanced
Flowed Heads and matched Offenhauser 360 equi-flow intake
Flat top Alum ARIAS Pistons
Hydraulic Roller cam and Roller Rockers
Reworked and flowed Oiling System and Pump
Crank Scraper
Coated Pistons, Pins, Bearings, Valves, Springs, Intake
Headers by Ed Exhaust Manifest Equal-Length Tube Headers
Pypes Stainless X-Crossover Exhaust
TKO 600 5-speed Manual Transmission
BeCool Alum Radiator
Currie 9+ Rear w/3.50 gears and Tru-Trak Diff
Hellwig G-Tec Sway Bar
UMI Fully Adjustable Rear Suspension with Coil Overs
22 gal Fuel Cell and Steel Can
Lee 800 Series Steering Box
SC&C Front Suspension with ATS/AFX Alum Spindles
Dual Master Cylinders w/ Bias Bar
Baer SS4 Front and Rear Disc Brakes with drum Emergency Brake
Stainless Brake Lines
Stainless Body Mount Kit with PST Body Mounts
Foose Legend Front 18×8 Rims with Nitto 245/40-18 NT555 Tires
Foose Legend Rear 18×9 Rims with Nitto 285/40-18 NT555 Tires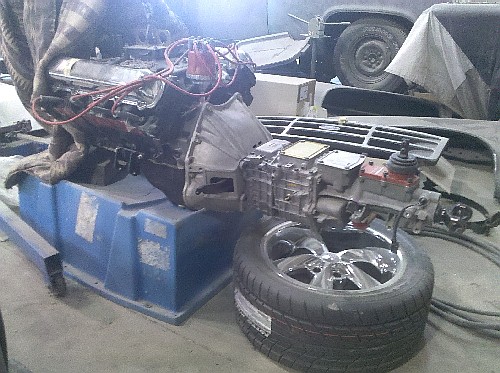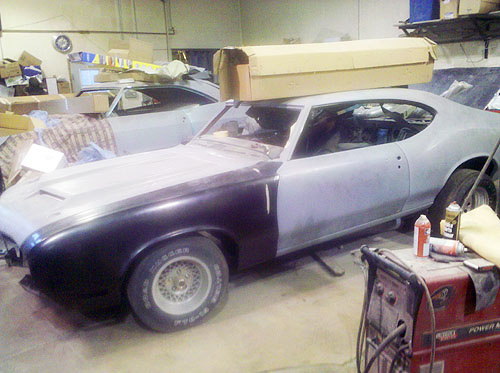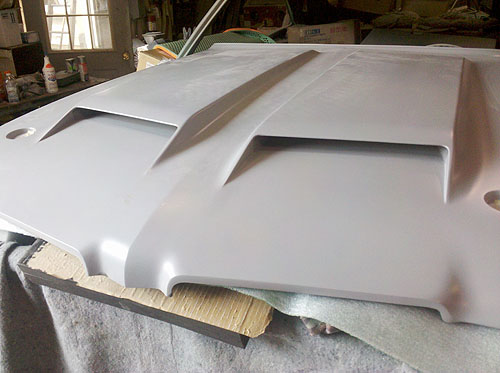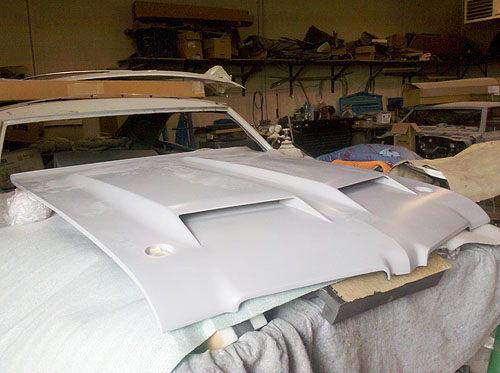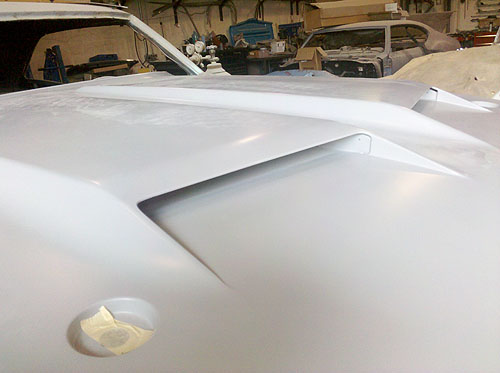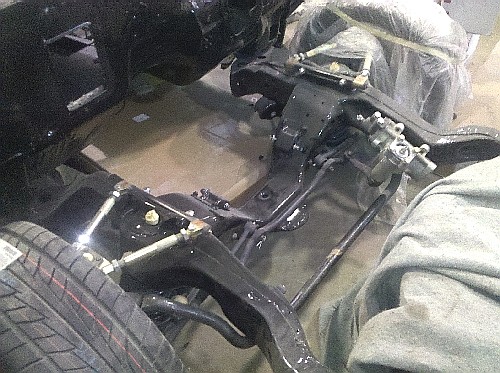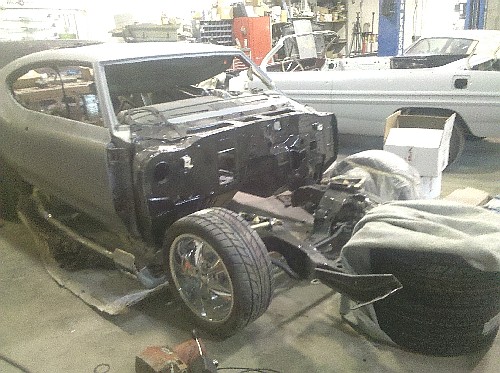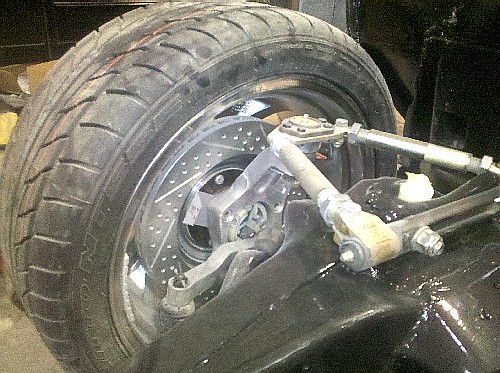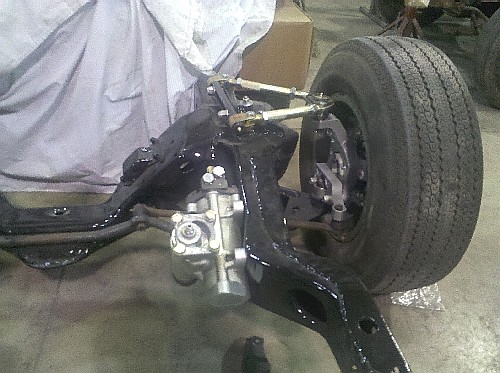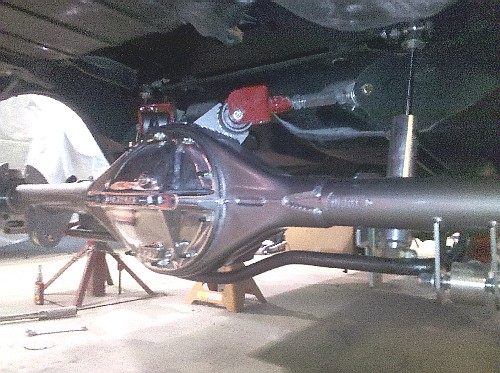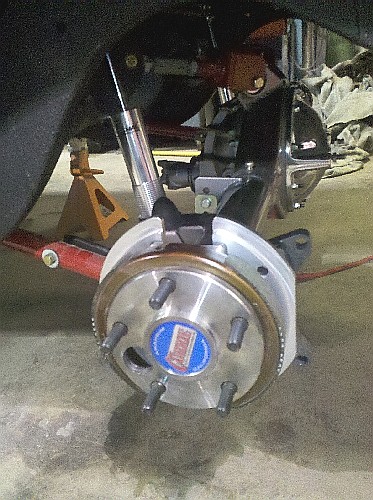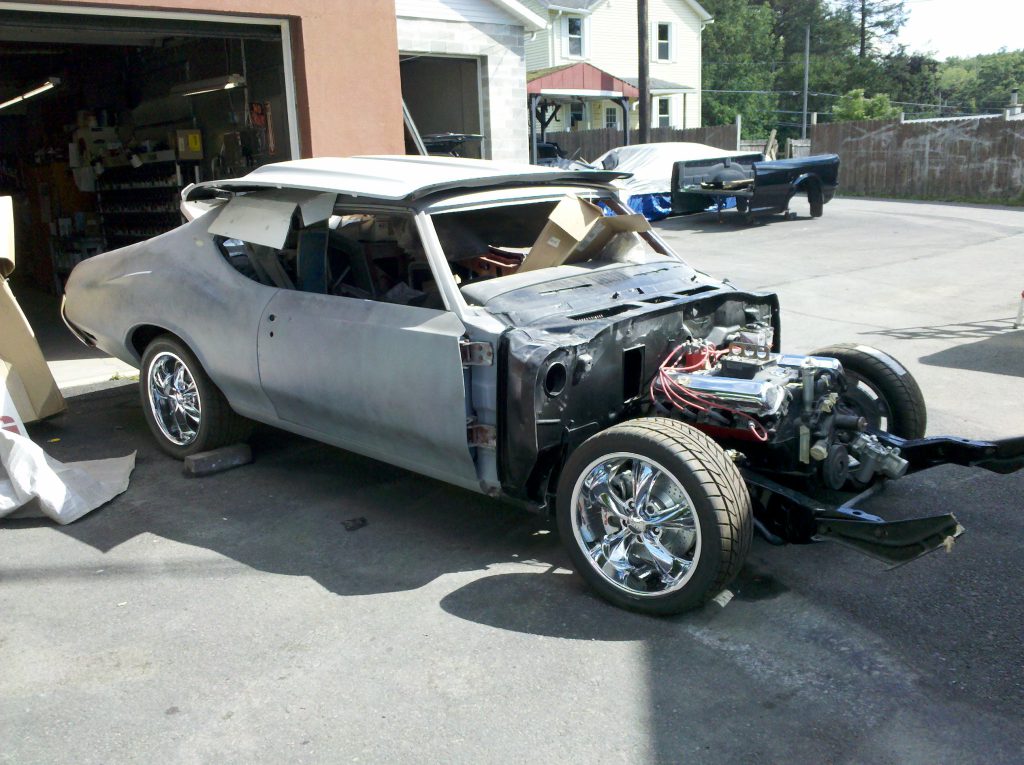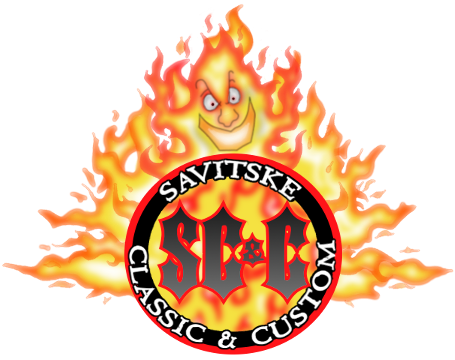 A little bit about SC&C ...
SC&C was a leading suspension upgrade custom builder for clients wanting the top of the line performance options for their muscle cars.  I include this information here because they are no longer in business so you cannot look them up on-line anymore.  Below are some of the products and descriptions of the items included in my 4-4-2 build!
SEPTEMBER 29, 2015 — SC&C
Most of the clients we speak to are building high performance street cars. They love the classic style of muscle cars but they want the handling, ride and drivability of a modern performance car like a 5 Series BMW, new SS Camaro or Mustang GT. So naturally our Touring, Touring Plus and AFX-Performance packages address this wide range of issues equally. Cars with these packages are both excellent street cars and also very capable on a track. But with the growth of muscle car friendly auto cross and track day events around the country we`re seeing more clients leaning toward the racing side of the spectrum. They`re willing to give up a some ride quality and street manners to finish 1st instead of 3rd. It`s for these more hardcore clients that we`ve released the SC&C Race Suspension Package AFX-R for A body and 1st Gen F body cars (Chevelle and Camaro).
Awesome handling begins with the upper and lower control arms.
Dedicated custom built and designed Lower A-Arms are geometrically upgraded to work with the spindles and upper control arms that are part of the kit all designed to enhance the camber curve, ackerman, and drastically handle handling response with lowered chassis and lowered front springs.
The package alsos use the excellent fully adjustable SPC tubular upper A arms, configured for the revised geometry.


Racing Inspired Spindles.
Stock suspension systems are actually designed to give the driver the feeling of loosing control as the G-Forces increase.  As performance drivers, we are looking for PERFORMANCE!
Both the A body and 1st Gen F body packages share the outstanding AFX tall forged aluminum spindles for geometry correction. The resulting geometry rivals some of the best new performance cars and exceeds that of many aftermarket sub frames and full tube frames. The spindles are very light but many times stronger than stock iron spindles. Wheel bearings are also upgraded from the tiny original bearings to 2015 C7 Corvette ZR1 format SKF bearing packs.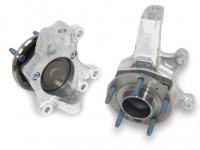 Performance driving requires performance braking!
Today clients are pushing their cars harder than ever before and they`re all looking for an edge, both on the street and at the track. With that in mind we`ve worked with Baer to tweak their most popular systems to give our clients that edge! Even with their markedly improved performance these systems retain OE type dirt and moisture seals, very good low temperature performance and quiet, clean operation. We`ve started with the extremely popular Pro+ 6 piston systems in 13″ and 14″.
Coming up in the rear is the Baer SS4 Big Brake system including an incredibly designed emergency brake system.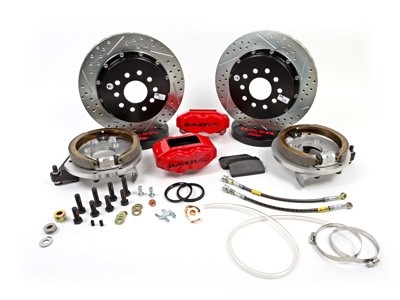 What Personifies Style more than FOOSE Legend wheels?
In November 1997, Chip Foose became the youngest person to be inducted into the Hot Rod Hall of Fame. Additionally, Foose was inducted into the Darryl Starbird Rod & Custom Car Museum Hall of Fame in 2002, the Grand National Roadster Show Hall of Fame in 2003, the Detroit Autorama "Circle of Champions"[12] Hall of Fame in 2012, and the San Francisco Rod and Custom Motorcycle Hall of Fame in 2005. Foose has also won the many awards for his work.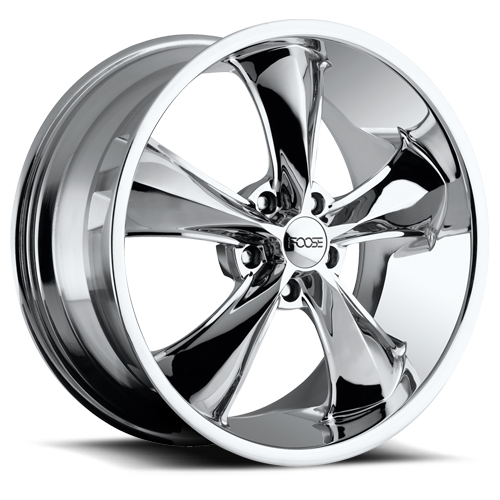 Front and Rear Sway Bars - UPGRADED


TREMEC's TKO series of 5-speed transmissions was first made famous by the 5-liter Mustang movement and has since been fitted into nearly every rear-wheel drive performance application imaginable.
Far and away the most versatile 5-speed on the market, the TKO offers an impressive array of flexibility features – including multiple shifter locations, mounting configurations, gearing options, and speedometer pickups (electric and mechanical).
Serving up 600 lb-ft of torque capacity, along with confidence-inspiring shifts and fuel-saving overdrive, the TKO offers an ideal blend of brute strength and street manners – which may be why it's the manual transmission behind more boulevard-bruising street machines and sportsman race victories than all of it's competitors combined.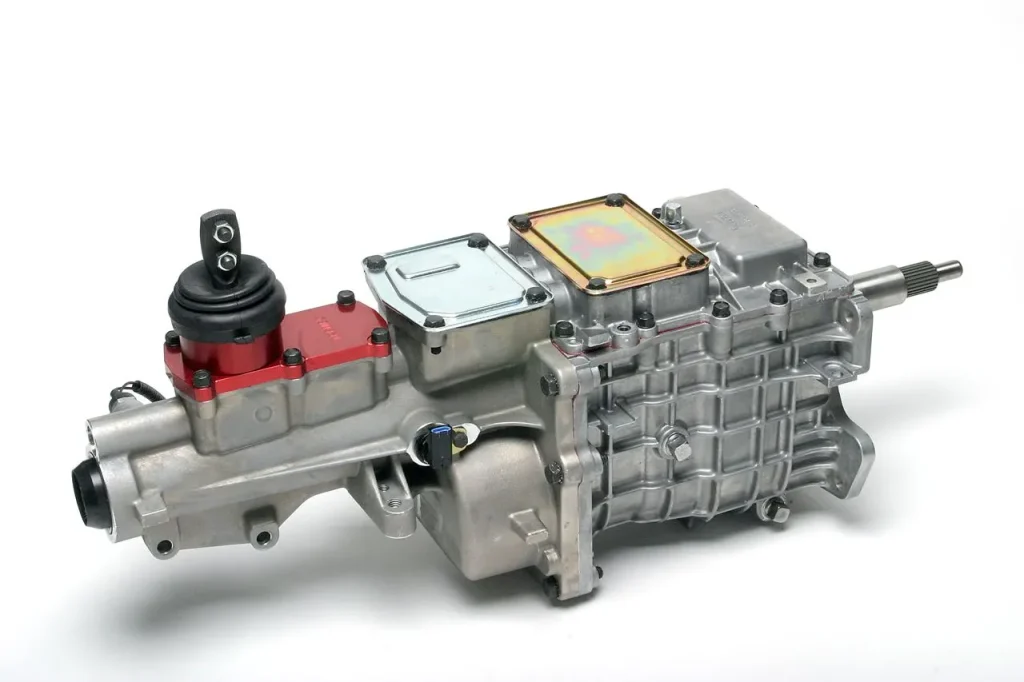 With so much torque and power, what better rear end setup can you get than a Currie 9″ PLUS complete unit with all the bells and whistles.  Upgraded bearings, alloy axles, fitted with Baer BIG brakes and configured for adjustable rear suspension and coil overs.  This has it all!
Gearing is setup specifically to mimic the original Muncie M22 "Rock Crusher" transmission with 4.10 factory gears, but with the upgrade of the TKO 5 speed transmission, now you get that extra gear you always wanted for highway driving!
Oh, let's not forget the aluminum nodular 3rd member.  This whole setup has lightweight design in mind!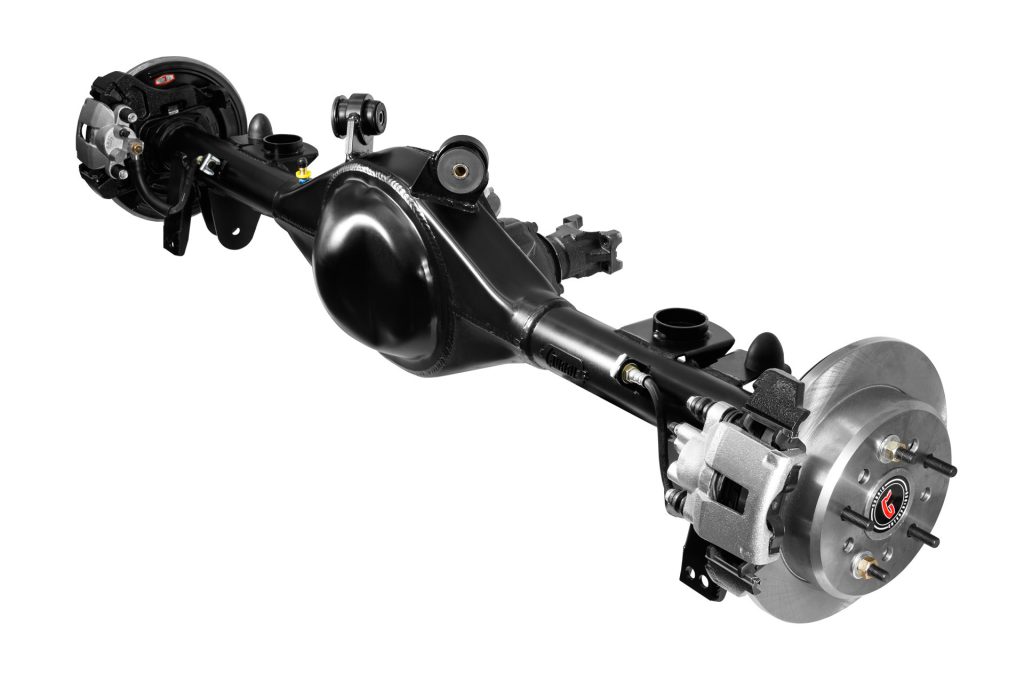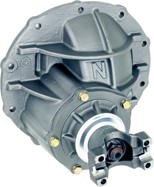 Pypes Performance Mandrel Bent Stainless Steel Exhaust
Having a fully balanced powertrain includes optimizing the exhaust flow from the engine.  Pypes Performance exhaust systems have figured it out!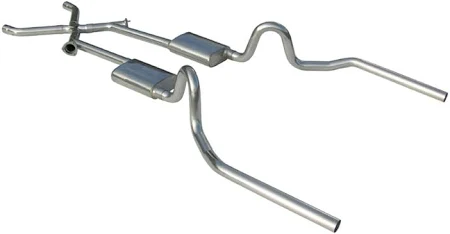 If this is your dream car, too, I am considering selling it.  It is currently located in beautiful Northeast Pennsylvania. 
The car is still in the building stage, as you can see from the photos and have lots of additional parts (many, NEW).
Please do not hesitate contacting me using the form, below, if you are interested.